COMPOSITION COURSE
CHAMBER MUSIC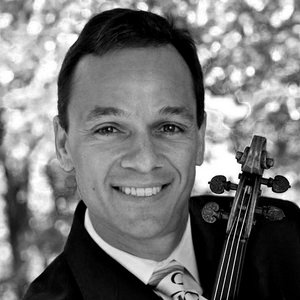 A native of Buffalo, New York, Wetherbee gave his first performances at age six. He made his debut with the Buffalo Philharmonic Orchestra under Symon Bychkov, and since then has performed with the National Symphony under Mstislav Rostropovitch, as well as the Japan Philharmonic, the Concerto Soloists of Philadelphia, the Philharmonic Orchestra of Bogota (Columbia), the National Repertory Orchestra, the Orquesta Sinfónica Nacional de Mexico, the Symphony Orchestra of the Curtis Institute, the Buffalo Philharmonic, and the Virginia Symphony, among others.
The Washington Post called Wetherbee "a consummate artist… with flawless technique". The Virginia Pilot said that he "… gave a performance of great conviction and emotion". The Columbus Dispatch wrote "… a first rate showman… his double-stops, harmonics, and beautiful sound kept the audience spellbound".  As a recording artist, he is represented on Naxos, Seize the Music Records, Weasel Records, Vienna Modern Classics, as well as the Cascade labels, and was also featured on a recording with the Columbus Symphony Orchestra playing Massenet's Meditation from Thaïs.
A devoted chamber musician, Wetherbee is the first violinist of the Carpe Diem String Quartet, with whom he tours and performs regularly. After a recent concert, the Washington Post had this to say about Carpe Diem – "But the Carpe Diem Quartet, appearing at the Dumbarton Church, was extraordinary. Among these contemporary quartets who speak in different tongues, the Carpe Diem is the best one out there."  He often performs with artists outside of the "classical box" and has collaborated with composer and guitarist Andrew Lipke, singer/song writer Willy Porter, Juno Award winner banjoist Jayme Stone, and Latin Grammy winner Raul Juarena, among others.
Wetherbee's first orchestral appointment was as Principal Second Violin with the National Symphony Orchestra in Washington D.C.  Following five years in NSO, Chas was concertmaster of the Columbus Symphony for sixteen years.
Charles Wetherbee has taught throughout his career, and held positions at American University, Capital University, Ohio Wesleyan and The Ohio State University.  While at Ohio State, he developed a new violin course for folk music and improvisation.  He also taught orchestral excerpts and audition preparation.  His students have gone on to study at such schools as Rice, Juilliard, the Cleveland Institute of Music and the Colburn Conservatory.  In 2002, Mr. Wetherbee acquired the use of one of the world's rare and sought after violins, the Widenhouse 44. He performs on bows by Charles Espy and Bennoit Rolland.