Carpe Diem String Quartet

COMPOSITION COURSE
ENSEMBLE IN RESIDENCE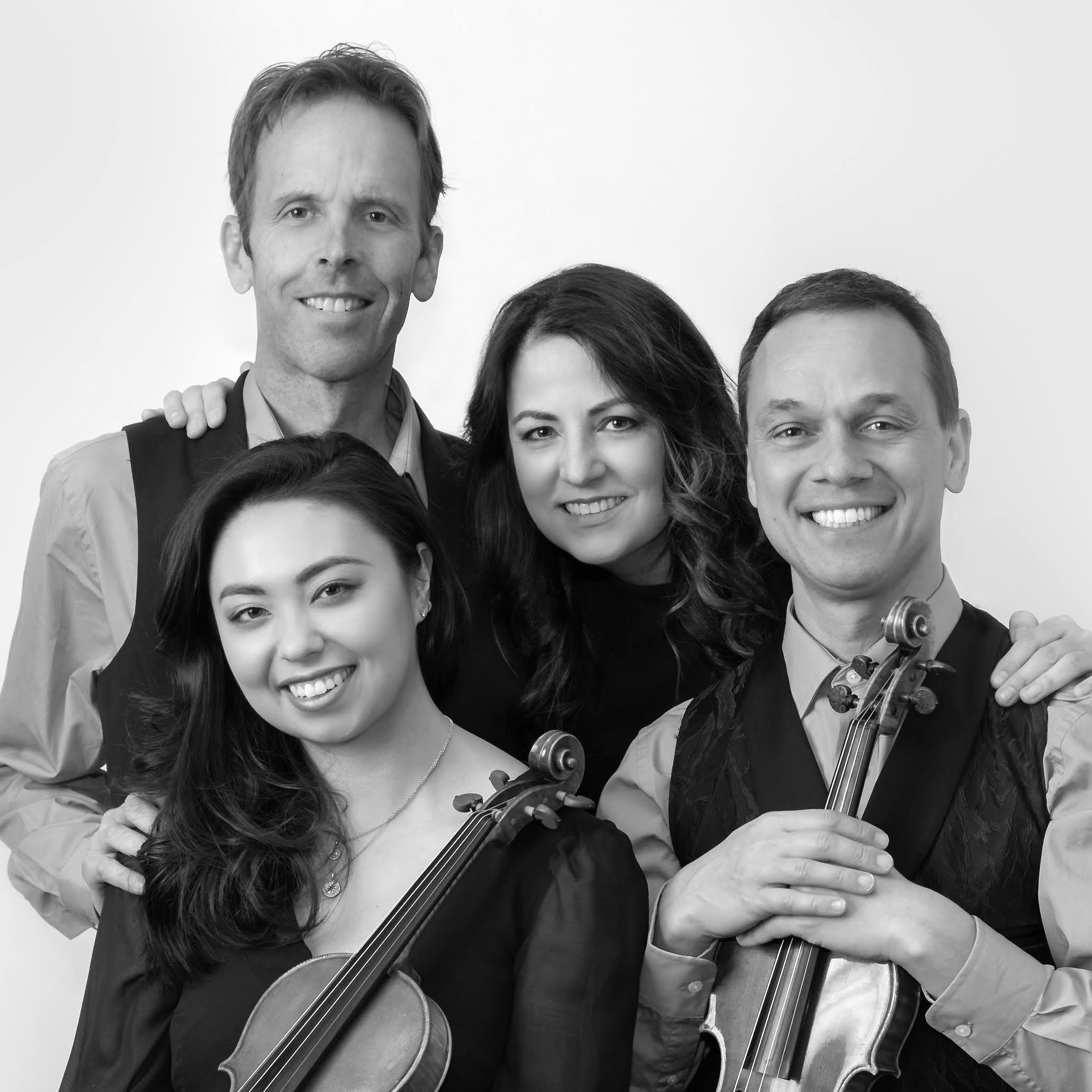 One of the most unique and sought-after chamber ensembles on the concert stage today, the Carpe Diem String Quartet is a boundary-breaking ensemble that has earned widespread critical acclaim. Carpe Diem defies easy classification with programming that includes classical, Gypsy, tango, folk, pop, rock, and jazz-inspired music. The quartet appears on traditional concert series (Carnegie Hall, New York, NY; Jordan Hall, Boston, MA; National Gallery of Art, Washington, DC; Chautauqua Institute, Chautauqua, NY; Asolo Theater, Sarasota, FL, Accademia Chigiana, Siena, Italy, Suntory Hall, Tokyo, Japan) as well as unconventional venues (Poisson Rouge, NYC; Bach Dancing and Dynamite Society, Half-Moon Bay, CA; The Redlands Bowl, Redlands, CA; The Mug & Brush, Columbus, OH). Carpe Diem has been awarded five transformative grants from the PNC Foundation for their community outreach in Central Ohio.
Carpe Diem seeks out, and is sought after by, artists from many different genres for collaborations, including: American singer/songwriter/ guitarist Willy Porter, Latin Grammy winner/bandoneón player Raul Juarena, klezmer clarinetist David Krakauer, cellist Yo-Yo Ma, banjo virtuoso Jayme Stone, Shannon Heaton, Celtic flautist, mandolinist Jeff Midkiff, Dixieland trumpeter Tom Battenberg, classical guitarist Nicolo Spera, Chinese pipa player Yihan Chen, Jazz Quartet the Whirly Birds, and world master of the Persian santoor, Dariush Saghafi.
The quartet is dedicated to community engagement, and to pushing the limits of the classical string quartet and changing the concert experience of chamber music. Using innovative programming, thematic concerts, popular music for younger generations, cameras and video to assist in the visual presentation, as well as speaking from the stage to better engage the audience, Carpe Diem is bringing new audiences into the concert hall and revitalizing the chamber music experience.