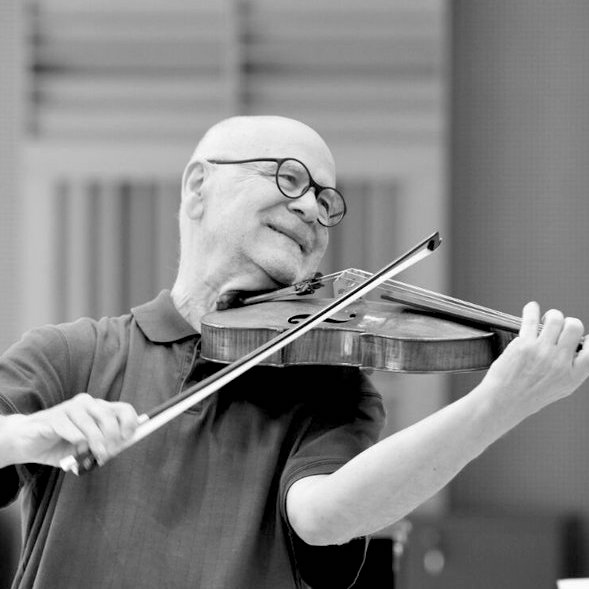 Atar Arad received a Diplome Superieure from Brussels Conservatory (Belgium) in 1973 ; a Laureate from La Chapelle Musicale de la Reine Elisabeth (Belgium) in 1971; and an Artist Diploma from Israeli Academy in 1966.
He won first prize in the City of London Prize at the Carl Flesch International Competition for Violin and Viola (cum laude) in 1972, and the Geneva International Viola Competition in 1972. He was a former faculty member at Chapelle Musicale de la Reine Elisabeth; the Royal Northern College of Music, Manchester; Eastman School of Music; Rice University; and Carnegie Mellon University.
Professor Arad was violist of the Cleveland Quartet from 1980 to 1987, and was artist-faculty at the Aspen Music Festival and Yale Summer Festival. He currently serves as the artist-faculty at the Steans Institute of the Ravinia Festival. He tours worldwide, and his festival appearances include Berlin, Edinburgh, Israel, Paris, and Salzburg. He has recorded for RCA, Teldec, Telarc, and RIAX. Professor Arad has also published essays on the Bartók and Walton concertos and the Atar Arad Collection includes cadenzas for the Stamitz and Hoffmeister concertos, and a performance version of Paganini's Sonata per la Gran' Viola (Fountain Park Music Publishing).
He is a composer of works for viola and for string quartet.